Someone was returning home late one night in Potters Bar, England, when they discovered a zipped-up freezer bag at their door. Concerned, they approached the bag and carefully examined its contents, discovering a scared, confused cat only waiting for someone to assist him.
Outraged that someone would put a cat in a freezer bag and dump him in such a way, the individual immediately phoned the RSPCA for assistance. Kate Wright, an RSPCA animal collection worker, responded to the call and was horrified to learn that the adorable kitty was just 7 months old when she arrived.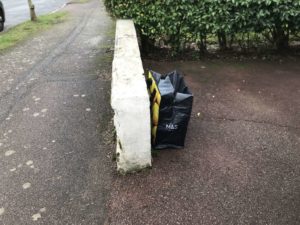 CREDIT: RSPCA
"The young cat was not neutered and did not have a microchip," Wright stated in a press statement. "He is a lovely nice boy who did not deserve to be dumped in a carrier bag!"
The cat was transported to the RSPCA Southridge Animal Center, where he was given the name Spencer by the caretakers. Despite his trauma, Spencer was exceedingly polite and pleasant with everyone he met, making it even more difficult to picture someone abandoning him so cruelly.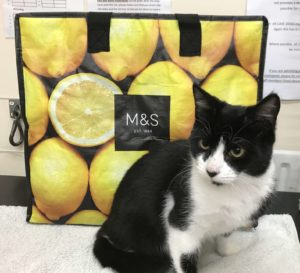 CREDIT: RSPCA
"There is no excuse for abandoning any animal in this way, and poor Spencer would have been terribly bewildered, terrified, and cold," Wright added. "It's unclear how long he had been there, but he was starving when he was taken in."
Spencer, thankfully, is now secure and will be available for adoption very soon. It's a good thing the resident of the house he was placed in front of opted to check inside the zipped freezer bag; else, Spencer would never have been found. The RSPCA is still looking for the person who abandoned him in the hopes of avoiding it from occurring again.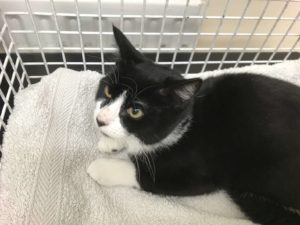 CREDIT: RSPCA